5 Questions to Ask Yourself When Planning a Business Event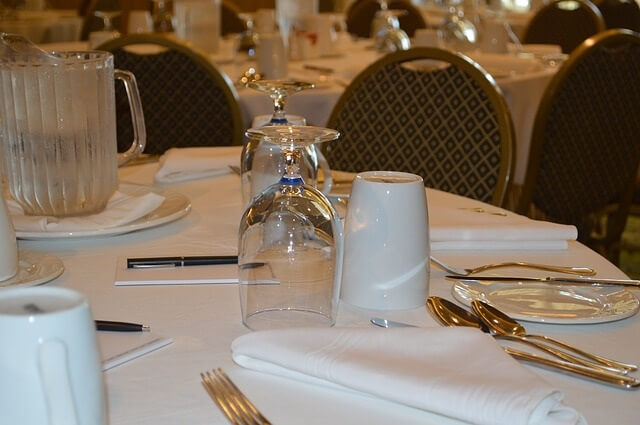 Planning a business event can be time-consuming and stressful. Before you begin, ask yourself these questions to best prepare yourself for planning a successful event:
What is the goal of your business event?
Don't jump into planning without first determining a specific goal and strategy. Even small events, such as dinner parties or brunches, require a game plan. Are you networking? Are you wooing new clients? Your plan needs to be tailored to the goal.
How much money do you have in your budget?
Planning ahead and maintaining a flexible budget are critical in event planning, especially for a business event. You may be surprised by the cost of event essentials or have unexpected expenses come up as you go. The rules of organization and flexibility apply to companies and events of all sizes.
How can you go above and beyond?
You want to create a rich experience for your guests. Regardless of the size of event, it's critical that every facet of the event is coordinated and meaningful. From a friendly check-in to a keepsake to diet-friendly catering to a thoughtful goodbye, the details go a long way.
Who in your network can help you?
Maximizing your personal and professional contacts make for a less stressful planning process. Maybe you have a coworker who knows a vendor, a Facebook friend with a great recommendation, or a friend with a contact at a great event space. You'll never know unless you ask!
Have you maintained a positive attitude?
One of the most powerful tools in your event planning tool belt is your reputation. Stay positive and treat others the way you want to be treated. Express gratitude to those who helped, be respectful and patient with vendors, warm and friendly with your guests, and make sure that everyone involved in the business event feels good when all is said and done.
Successful Affairs
Want to leave all the work to someone else? Successful Affairs offers first-class event planning. You can rely on us to provide you with the perfect venue, trustworthy vendors, and top-notch design and logistics. To learn more, contact us today.
Back to blogs