How To Successfully Incorporate Social Media Into Your Corporate Event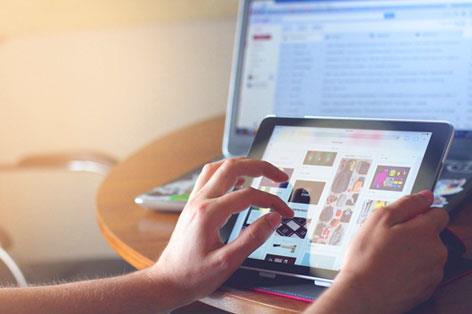 Technology and social media have given us the ability to bring events into the digital sphere, elevating them to a plane of social interaction that we've never experienced before. We have so many new opportunities to engage guests and take corporate events to new heights that incorporating social media is practically mandatory, if not expected. Based on our experiences as corporate event planners in New York, we've compiled a few suggestions on how to successfully utilize social media at your next corporate event.
Engage Your Guests Early On
Your event doesn't start the moment guests arrive; your event starts the day your guests receive their invitation. Begin engaging them early on to create excitement and hype. Create a corporate event website that guests can look to for information about programming, guest speakers, and presentations. It's an easy way to consolidate important information that your guests can reference again and again.
You can also engage your guests early on by getting them to participate in polls and surveys about the event. This allows guests to participate in a new and exciting way. You can use a platform like Twtpoll to allow people to suggest programming for your presentations and speakers. You can also vote on certain aspects of your corporate event. Uniting your coworkers well before your event happens is the key to successful hype.
Use a Hashtag
Creating a unique hashtag for your event is a great way to encourage social interaction among your guests. There are many online tools you can use to generate your own unique event hashtag, but most of them focus on wedding hashtags. They can still be used, but could also try getting creative by using these tips to create your own.
If you really want guests to use your event hashtag, create photo-worthy moments for them. For instance, you can set up a photo station that has an appealing background. Or you could create group moments where you encourage everyone to pose in a similar fashion. The bottom line is to make it both easy and fun for them to use.
Stream Your Event
Unfortunately, some of your corporate guests may not be able to attend your function, but you can still allow them to participate. The hashtag you use will allow people who are not in attendance to track and view photos being posted in real time. However, you can take it to another level by streaming your event as well. You can do this via Ustream or other streaming services. Streaming allows those who couldn't make it to still feel a part of the team.
Don't Overdo It
While utilizing technology and encouraging social media interaction is a fun part of amping up a corporate event, don't go overboard. People don't want to have to do 7 different things online in order to participate. Don't ask guests to download an app, go to a website, like us on Facebook, follow us on Twitter, AND tag us in a photo, etc. Decide on a couple key elements that you want to use that work best for both your company and event; as always, keep it simple and convenient for everybody involved.
Back to blogs