Why You Need a Professional Event Planner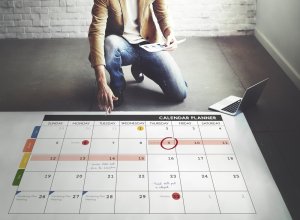 Your Guide to Hiring a Professional Event Planner
There is a misconception that event planners are frivolous or an added expense. A professional event planner can actually save you money overall and help you pull off the event of your dreams.
First and foremost, everyone knows that planning any event is time-consuming and can be extremely stressful. Scouting locations, hiring caterers and entertainment, and working your way through a seemingly endless to-do list can be a full-time job. Instead of scrambling and searching yourself, hiring a professional party planner to shoulder the burden of event logistics will save you invaluable time. It eliminates unnecessary pressure when you should be celebrating, not stressing.
A professional, well-established event planner can provide you with access to a trust-worthy, time-tested network of suppliers and vendors. Many event planners have established close relationships with specific caterers, venues, flower suppliers, and others over time. Thus, a carefully vetted network can guarantee you reliable service and even special discounts and deals that you might not have otherwise.
For example, you may receive a $3000 quote on supplies or services. A professional event planner that has a shared history with that vendor may be able to secure the same package for only $2400. You pay less, and those savings can then go towards the event planner's fee.
If you require a conference room, ballroom, or rooms in a specific hotel, a professional event planner may invoke the power of close business relationships to strike up a great deal for you. Additionally, you can ask your event planner to refund the commission he/she might usually receive from the hotel in order to cut down on costs. Depending on the size of your event, this can significantly affect your budget.
One of the most important benefits of hiring an event planner is having the power of negotiation on your side. A professional event planner can champion great deals for you and negotiate down prices with vendors and suppliers. You can secure reduced rates on hotel rooms and venues, complimentary services, and upgrades that you would not otherwise have access to by planning an event on your own.
About Successful Affairs
Look no further than Successful Affairs for a professional event planner. We can organize every detail for any event and bring our decades' of experience to your special event. For more information, visit our homepage or contact us today!
Back to blogs