3 Essential Questions for your Wedding Makeup Artist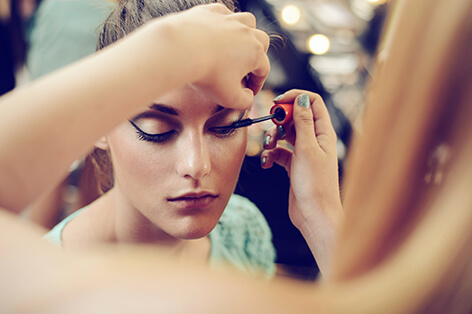 The relationship between a bride and her makeup artist may last but a short moment in time, but it needs to be based on trust and confidence! A bit dramatic, but in all honesty, makeup can be a personal thing for a lot of brides. You've been doing your makeup the way you like it for years now, and you want to make sure that when it's done professionally, it will live up to your expectations. To find the best makeup artist for your wedding, consider asking him/her about the following things:
Makeup Trials
Usually, brides want to go through a test run with their wedding day makeup look. Your makeup shouldn't be a surprise on the big day, and your artist will want to get accustomed to your facial features to see what works best on you. An in demand makeup artist will probably charge you extra for trials, but many include them in an overall package type of deal. Pro tip: use your makeup trial as as makeup session before taking engagement photos or going to your bridal shower (if all looks well, of course).
Allergies
Many people deal with sensitive skin and allergy issues that may prevent them from wearing makeup on a regular basis, or may require them to use only certain products. If this is an issue for you, definitely bring it up to your makeup artist. They will work with you and use any product that is best for your skin while making you look as radiant as ever. Discuss the goals you have for your wedding makeup: you want to concentrate on your eyes, or do a bold lip, or maybe your number one concern is that your skin look dewy and clear. Your artist will find and use products that will accomplish what you're looking for, even if you have unique requirements. Give as many details as possible- trust us, your artist will thank you for the input. They want to give you what you want!
Scheduling
Scheduling is something you'll want to get down pat for the day of the wedding. Ask your artist if they have any other clients to attend to that day, if they can stick around for touch ups, if they have a person to send in their place should they have an emergency and not be able to make it. Also make sure to ask about any extra fees involved in their service, such as travel and lodging fees. Some makeup artists charge by the job, others charge by the hour. If yours charges by the hour, expect to go over what you originally planned to pay. Delays happen quite often at weddings, so it's best to get these details straightened out right away.
Back to blogs